Buzz
Ebube Nwagbo Biography, Wedding, Husband, Age, Quick Facts
Born Oluebube Nwagbo, Ebube Nwagbo is a Nigerian actress who began her acting career at the age of 20. In addition to acting, she is also a distinguished entrepreneur who has made a name for herself through her strong business IQ.
Ebube Nwagbo Biography, Age
The Nigerian actress was born on February 24, 1983, in Anambra State. Ebube was born into the family of six with her being the eldest of them all. The star also spent some of her early years growing up in Warri, Delta state.
The Nollywood actress began her academic endeavour at Warri, where she finished her primary and secondary education. She studied and obtained a National Diploma (OND) in Mass Communication from the Federal Polytechnic Oko and later enrolled at the Nnamdi Azikiwe University where she majored and graduated with a Bachelor's Degree in Mass Communication.
Nwagbo's journey into movies started in 2003 at the age of 20 with the movies Arrested by Love, Eyes of the Nun and Before my Eyes. The actress' brilliant roles in the aforementioned movies, as generally believed, played influential roles in launching her into the limelight.


Ebube Nwagbo
Interestingly, Ebube was still in school when she started shuffling between school and her work as an actress. At that time also, she took up the responsibility of fending for her family.
In the movie titled Widow's Cult, produced in 2003, the actress was paid a huge sum of N7 million to shave off her hair. Today, it is said that the young actress is paid between 2 to 3 million Nigerian Naira to appear in a movie.
Wedding, Husband
Over the years, we've seen Ebube Nwagbo in wedding dresses in movies but in real life, the actress is still single and patiently waiting for her prince charming, who would love her for love's sake.
She is said to have dated Nigerian celebrities like Kanu Nwankwo, Ogbonna Kanu, Emmanuel Emenike and even the popular pop singer Kcee. Her relationships with the aforementioned stars all ended in disappointment.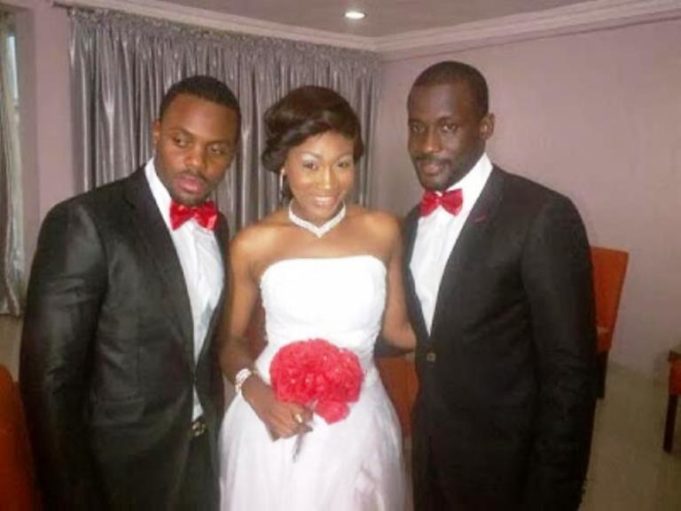 According to the actress, her marriage would take place any time soon as she is not in a hurry to tie the knot because she would want to make the right decision.
Quick Facts about Ebube Nwagbo
1. Ebube Nwagbo is not only a good actress, she is also very active on social media. Her nickname on Instagram is Poshesteb.
2. She has appeared in over 140 Nigerian movies, including Power of Trust, Against My Blood, Ojuju Calabar, Widow's Cult, The Illiterate Wife, Royal Palace, Before My Eyes, Eyes of the Nun, Mama, Arrested by Love, I Will Die for You, Not Yours, among others.
3. She has an estimated net worth of $700,000.
4. Over the course of her acting career, Ebube Nwagbo has sunk several Nigerian actresses to win several awards like the Best Actress in a Leading Role (Africa Movie Academy Awards), the 'Stylish Female Entertainer' awards (2015 Glam & Essence Style Awards), Most Promising Actress in Nigeria at the City (People Entertainment Awards), the Best Actress of the Year (Africa Magic Viewers Choice Awards), and the Best Actress in a Leading Role (Best of Nollywood Awards).
5. Nwagbo, who is seen as one of the influential actresses in Nigeria, reportedly has a mansion in Ajah, Lagos. She started the building sometime in 2016 and recently completed it, as shared by her best friend actress Onyi Alex via Insta story.
6. Sometime in 2015, the actress was dragged to the spotlight after she shared a picture of her and Barcelona superstar, Lionel Messi, smiling together. Nwagbo had uploaded the picture as "flashback" but her fans, in turn, accused her of "begging" Messi for the selfie, claiming that she and most celebrities often turn down requests for selfie by Nigerians. In reply, she slammed them for acting foolishly on her page.
7. Admired for her fashion sense, the actress recently took to bleaching and was criticized by most of her fans who insisted that her original skin complexion looked better.
Life as an Entrepreneur
Having gained much ground in the movie industry, Oluebube chose to try something else. In 2012, the posh baby launched her own hair extension business called PoshHair and an entertainment company called PoshWorld production.
Through these businesses, Ebube Nwagbo has acquired for herself a number of landed properties with her impressive net worth.