Biography
Femi Otedola Biography, Net Worth, House, Cars, Children, Wife and Other Facts
Femi Otedola is an entrepreneurial mogul and billionaire who is the chairman of Forte Oil Plc, Zenon Petroleum and Gas Ltd, among others. He is also a proud father of four children who some of whom are making waves in the Nigerian fashion and entertainment scene.
Biography of Femi Otedola
Femi Otedola was born in 1962 to the family of late Sir Michael Otedola, who was the governor of Lagos state between 1992 and 1993. He is from Oyo state.
Before his venture into the petroleum scene, Femi Otedola worked for the family printing press in the 90s.
In 2003, Femi Otedola set up Zenon Petroleum and Gas Ltd. It became a successful venture that by 2005, Zenon was a big name in the Nigerian petroleum market. It even secured deals with top Nigerian companies to which Zenon supplied petroleum products. With the growing success of Zenon Otedola donated to noble cause including N300 million to the completion of the Abuja National Ecumenical Centre and 80 million Naira to the faculty of agriculture at the University of Port Harcourt.
Due to the acquisition of a large part of African Petroleum, in 2007, Femi Otedola was named the chairman and chief executive of the company. He eventually merged Zenon oil with African Petroleum. His entrance into the management of AP caused the company's shares to soar.
In 2010, African Petroleum was rebranded to Forte Oil. Forte Oil revived the profit of Otedola's petroleum company which had slumped in 2009 due to a crash in the price of oil. Forte Oil also got involved in power generation. This diversification caused Forte Oil's revenue to escalate. In 2015, Forte Oil sold 17 percent of its equity to Swiss commodity trader Mercuria Energy Group, giving Forte Oil access to global commodity markets.
Other Acquisitions and Appointments
The billionaire owns many properties as he is the founder of FO Transport and Seaforce Shipping Company Ltd, Swift Insurance, Atlas Shipping Agency and FO Properties Limited.
He has also held other positions and appointments in his career. In 2011, he was appointed to Nigeria's National Economic Management Team by former President Goodluck Jonathan.
His Networth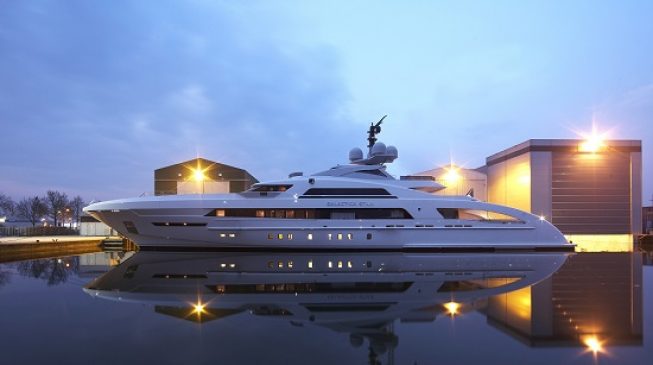 When Forbes published its annual rich list in March 2016, Otedola, as well as 4 other Nigerians made the cut. Otedola was worth $1.8 billion and ranked 1011st richest person in the world. Recently, due to a drop in the share price of Forte Oil, which Otedola holds more than a 78% stake in, his net-worth was reduced to $1.2 billion.
House And Cars
As a business tycoon whose wealth comes majorly from the oil sector, he has lots of luxury homes and cars which he shares with his lovely family. Of all his pricey properties his home in Ikoyi is where he and his family resides. The home is a snow white colored house with roundish architecture which has three floors, an outdoor swimming pool, and a garage for Femi Otedola's favorite car, is his bulletproof Mercedes G-Class.
Apart from his home in Ikoyi, Femi didn't want to be left out when it came to acquiring choice properties in enviable locations. He thus owns another home in Abuja which is slightly smaller than his Ikoyi home. He also bought a house in Banana Island, one of the most expensive locations in Nigeria.
Personal Life

Femi Otedola is married to the beautiful Nana Otedola. They have four children together, 3 daughters, Christine, Ifeoluwa and Temi, and a son Fewa. One of his daughters is Nigeria's most popular female DJ, Florence Ifeoluwa, also known as Dj Cuppy.
Otedola is simplistic and only recently learned to use a tab, according to his daughter, DJ Cuppy. However, when he's not winning at life and making Forbes' lists, he enjoys cruising on his yacht.
Other Notable Facts
1. He encouraged the sustainability of the Sir Michael Otedola University Scholarship Awards Foundation, which was created by his late father.
2. His only son Fewa and heir to his wealth is mentally challenged. He suffers from a condition called "Autism" and has been so since he was born that is why he is not so much in the spotlight like his other siblings.
3. He is the second Nigerian to be included on the Forbes list of dollar-denominated billionaires after Aliko Dangote.
4. In 2007, he donated N200 million to the State Security Trust Fund which was done to aid crime fighting in Lagos.
5. In 2011, he received an appointment to serve Nigeria's National Economic Management Team by President Goodluck Jonathan and as part of the liberalization of the sector in Nigeria, he recently invested in power generation.