Buzz
GTBank Internet And Mobile Banking, Transfer Codes, Swift Codes And Customer Care
Guaranty Trust Bank plc, popularly called GTBank, is a leading Nigerian financial institution best known for offering retail banking, corporate banking, online/internet banking, investment banking, and asset management services.
Headquartered in Victoria Island, Lagos, the bank is famed for its excellent relationship with customers and friendly banking experience.
The Nigerian multinational financial institution was established in 1988 and was subsequently incorporated as a limited liability company licensed to provide commercial and other banking services in 1990.
GTBank began operations in February 1991 and has grown to become one of the most respected banks in Nigeria. It boasts over 10,000 staff, as of 2014 while its total assets increased to ₦3.16 Trillion in 2016.
The bank made history in 2007 as the first Nigerian financial organization to undertake a US$750 million Global Depositary Receipts (GDR) Offer and a US$350 million regulation Eurobond issue.
Here's everything you need to know about GTBank internet and mobile banking, transfer codes, swift codes, and customer care.
GTBank Mobile Banking
The GTBank internet services are all encompassed in the GTBank Mobile App. The App itself consists of Mobile Banking and Mobile Money.
With Guaranty Trust Bank mobile banking app, customers carry out a lot of activities using their phone. Customers profiled with GTBank accounts such as savings, current, and domiciliary are allowed to maximize this platform without an internet connection.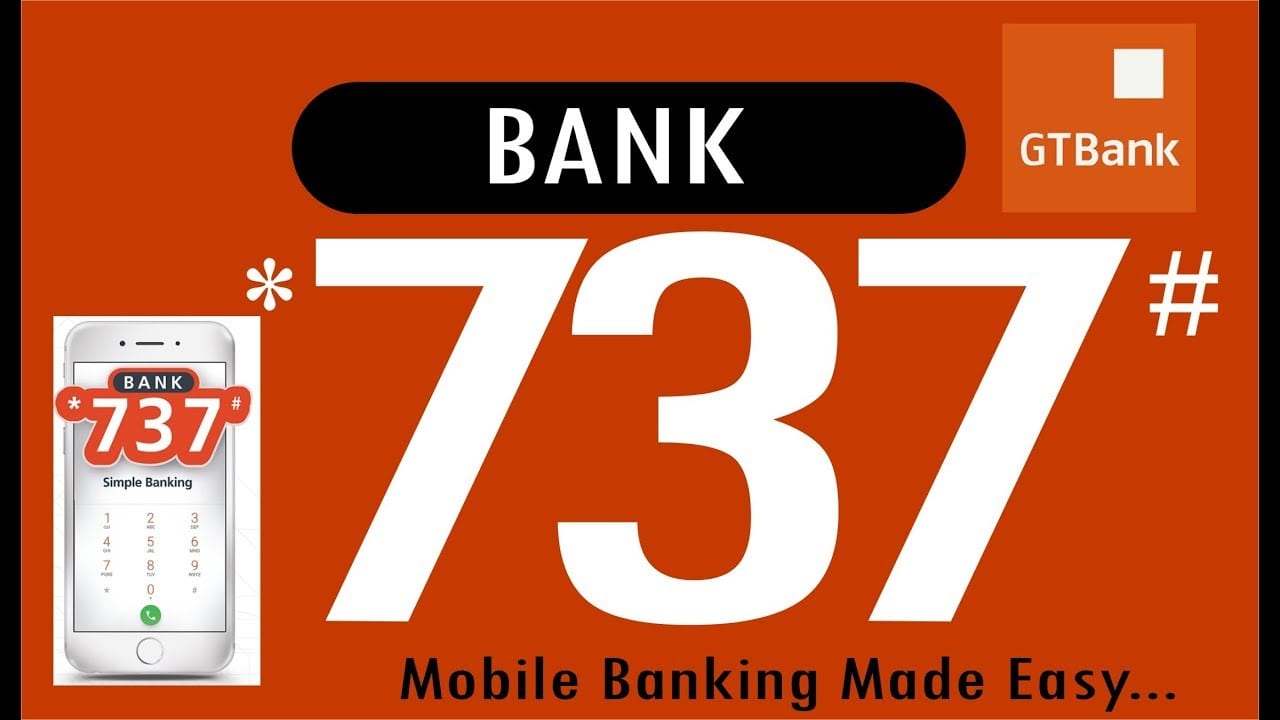 As one of the most proactive Nigerian banks, when it comes to rolling out mobile banking services, the bank features a lot of innovative services on its mobile banking platform. Customers can do the following using the bank's mobile banking app:
Stop and confirm cheques;
Check balance;
Obtain log in details for Mobile Banking;
Pay bills (DStv, Lekki Concession Commission (LCC) toll, PHCN, Swift Networks;
Buy airtime on MTN, Airtel, Visafone, Glo, and Etisalat;
Transfer money to one's account, other GTBank accounts, NIP & NEFT to other banks;
Book both international and domestic flight tickets.
NB: GTBank Mobile App can be downloaded from App Store on iOS devices, from Google Play on Android devices, from BlackBerry App World on BlackBerry devices, and from Nokia OVI on Nokia devices.
Internet Banking
GTBank internet banking secures customers' online communication with the bank's banking portal. The bank's internet banking interface boasts the following:
A unique and dynamic Login number pad that changes with each page reload;
A user-friendly "Add Services" page;
A more visually appealing and modern user interface;
A user-friendly categorization of menu items for Internet banking function;
A new default landing page with a dashboard showing trend analysis of customer transactions such as loan repayments showing total loan portfolio, deposit and withdrawals on selected accounts over 12 months, 'My Apps' centre to download Mobile Money App, and eChannel Usage which shows analysis of Mobile banking, POS, IVR, internet banking, ATM, and web payments over 3 months.
To access the GTBank internet platform, click here. You can equally call the bank's contact centre at 0802 900 2900, 234 1 448 0000, 0700 482 666328, 0803 900 3900, or visit any GTBank branch nearest to you.
For more on internet banking, the video below might be of help.
Transfer Codes
GTBank innovative codes allow customers to transfer money to their colleagues, families, and friends. All you need to do to be part of this wonderful experience is to buy yourself a good phone and have the mobile app installed as well.
The transfer code for GTBank is 737. To transfer money from your GTBank account to another bank account, simply dial *737*1*Amount* NUBAN Account No#. For instance, *737*1*3500 *0987654321#.
To transfer money to beneficiaries in other banks, dial *737*2*Amount*NUBAN Account No#. For instance, *737*2*4000*53647698567#.
NB: For a successful transaction, you must enter the last four digits of your GTBank Naira MasterCard. Secondly, you are only permitted to use the number you registered with GTBank the day you created your account. Lastly, the minimum transfer limit is N1,000 while the maximum transfer limit is N20,000.
737 Fast Track Deposit
This service is exclusively meant for customers who wish to make deposits using the Fast Track points in banks. With this service, the use of your debit card is not necessary.
How to navigate:
Simply dial *737*48*Amount*Account Number# from your phone number.
Swift Codes
GT Bank swift code is GTBINGLA. It is basically used to transfer money from one bank to another, especially during international transactions.
As one of the leading banks in Nigeria, Guaranty Trust Bank Swift Code is used when transferring money between banks, especially for international money transfers via bank wire. These format of Bank Identifier Codes (BIC) is its unique identification code. Banks use the codes for exchanging other messages between them.
Customer Care
To make enquiries or lay a complaint with GTBank customer care on phone, simply dial any of the numbers – 0700 4826 66328, 234 1 448 0000, 0802 900 2900, 0803 900 3900. The bank's customer care lines are available 24/7.